Human Factors Lab
The lab presents a manual concerning measurements of pulse (Anthropometry) , EMG, EKG, skin resistance, and reaction time. All experiments are run by each individual student.
MOXUS Metabolic System

Light-Meter

Anthropometric Measurement

Noise Dose Meter

programmable temperature and testing machine

Reaction Time

SENSOR-CASSY (ECG) test

EMG test
The following are photos of some equipment and instruments included in the Human Factors lab.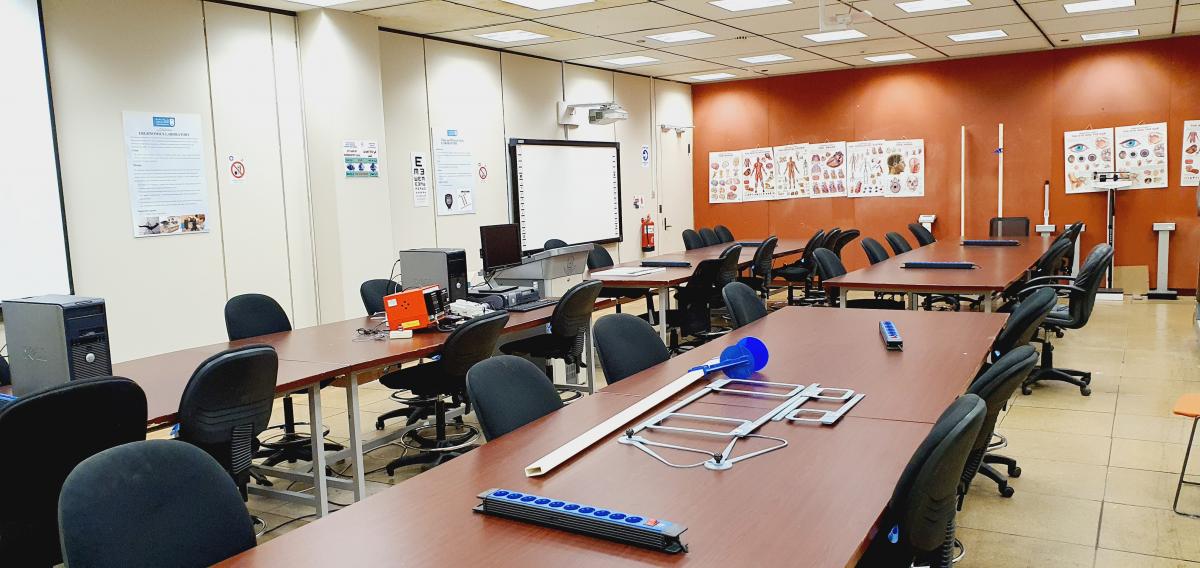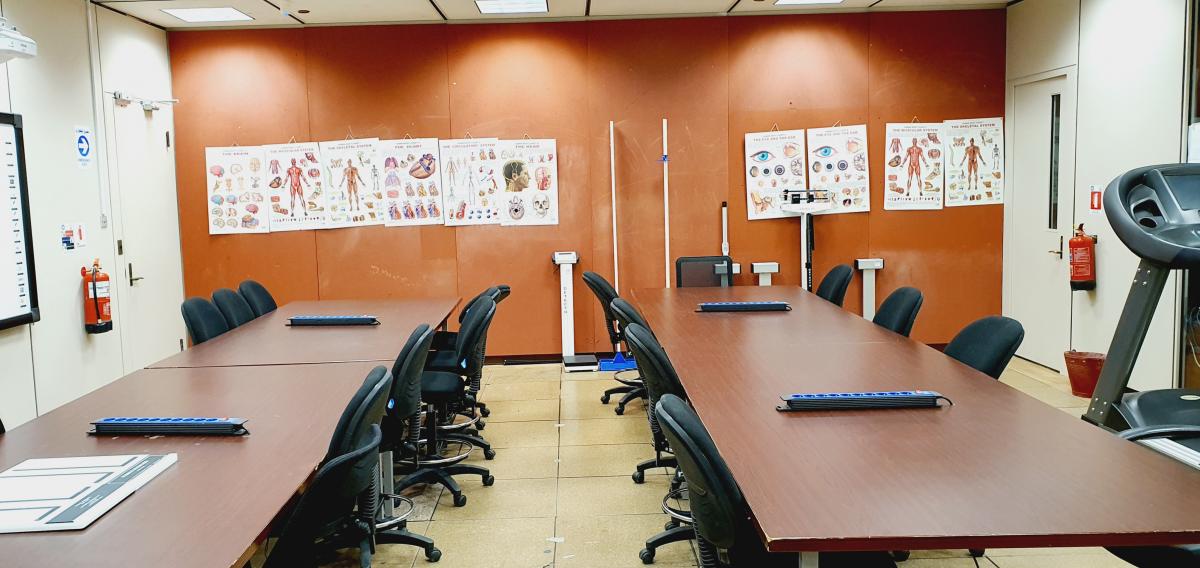 MOXUS Metabolic System

The MOXUS uses the

legendary CD-3A & S-3A analyzers

The MOXUS is Ideal for Research,

Teaching and Clinical metabolic

measurements with the fastest

response time available,

unsurpassed accuracy and

unwavering stability guarantees data.

Light-Meter-LT300

The LT300 measures light level (illuminance)

to 400,000 Lux (40,000 Fc). The LT300 offers

a backlit display,

MAX/MIN, Data Hold, Relative,

Peak, and Reset features.

Anthropometric Measurement

The objective of this experiment is to

Highlighting the importance of body size

variation through self-measurement.

EMG model 6000,

8 channel (WLAN INTERFERENCE)

Reaction Time

Reaction test module: Three LEDs 1, different in color

are operated by chance (random generator).

Upon lamination of one of the LEDs

the push button 2 has to push.

The delay time between lamination of the

LED and pushing the button is displayed by

the reaction time module as 1/100 sec.

Reaction time module: Red, 26-mm,

3-digit LED display 3 (1/100) that can be read

from a distance of 10 m.

Programmable Temperature Humidity Testing Machine

is designed for testing the capability of

heat-endurance, cold-endurance,

dryness-endurance, and humidity-endurance,

suitable for quality control of the industries

of electron, electrical equipment, vehicle,

metal, foodstuffs, chemistry,

building materials, luggage,

adhesion tape, printing, packaging, etc.
For more information about the IED laboratories, please download the following IE bulletin: