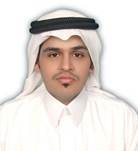 I cordially welcome you to the home page of the Department of Petroleum and Natural Gas Engineering at King Saud University in Riyadh, Saudi Arabia. The Department was established in 1973 with the mission to offer quality programs in petroleum engineering, and to develop advanced research capabilities to meet Saudi Arabia's needs for manpower, technical expertise and educational services.
The Department provides B.Sc. and M.Sc. programs in Petroleum and Natural Gas Engineering. All areas within the discipline of petroleum and natural gas engineering are covered through classroom and laboratory sessions in addition to practical training. The Department provides particular emphasis on developing students communication skills, ethics, group-work and computer applications.
The Department is linked to the University's main-frame computing facilities in addition to having its specialized computation laboratory. The Department also maintains its own library which has a collection of textbooks covering most petroleum and natural gas engineering areas, video library, SPE journals and transactions (hard and soft).
I hope that you will find all information you need within this site. Should you have an enquiry, comment, or suggestion, I will be more than happy to hear it.  Post-graduate applicants are welcomed and are requisted to visit the web-site of the deanship of higher studies to place their applications and to download the application forms and other necessary materials.
Chairman of Petroluem and Natural Gas Engineering Department