OPTICAL COMMUNICATIONS LABORATORY
---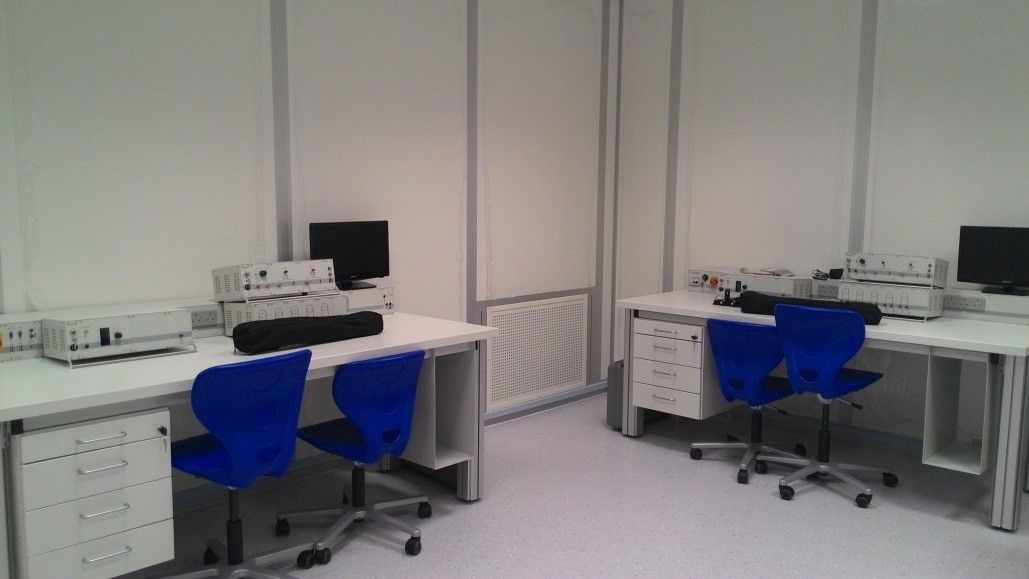 Lab Description:
This is a new under-construction laboratory that will be equipped with advanced modern equipment in order for teaching and advanced research in the field of Light wave Technology and Optical Communication networks.
Undergraduate students will be served by this laboratory in different courses including Optoelectronics and Communication systems in addition to their senior gradation projects in the field of optical fiber communications and technologies.
This new lab is also intended to provide an appropriate environment for Master and PhD candidates in advanced fiber optic communication systems and subsystems. This includes Fiber-to-the-Home, Wavelength division multiplexing, Optical code division Multiplexing, next generation ultra-high speed and all-optical TDM and Ethernet technologies.